At the 50th ANNIVERSARY OF THE "JOST REPORT" reception in Buckingham Palace with His Royal Highness The Duke of Edinburgh KG KT
date: 03.12.2018
Prof. Kalin attended the Celebration of the 50th Anniversary of the Jost Report, which is considered as the birthday of Tribology as an independent scientific discipline.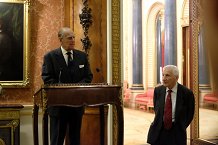 The reception was organised by the HRH The duke of Edinburgh KG KT, Prince Philip, who honoured the guests with warm welcome and pleasant chats, showing his great interest and broad knowledge about our field.
At the reception was also Professor H. Peter Jost, CBE, the Chairman of the Committee that prepared the »Jost« Report on behalf of the UK government in 1966, as well as Emeritus Professor Duncan Dowson, CBE, FREng, FRS, who was also a member of the Committee.
Over 100 the most visible tribologists worldwide were invited to the memorable event.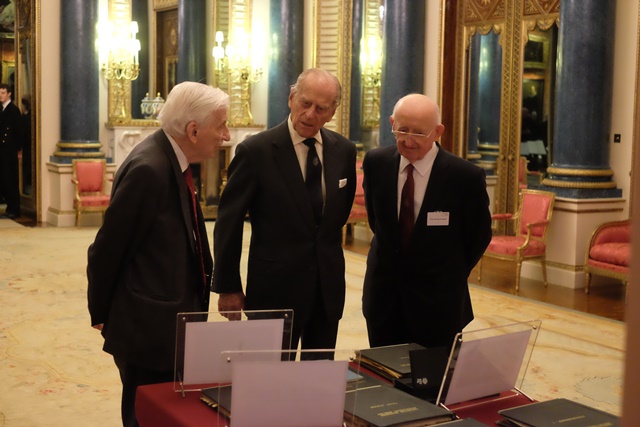 Peter Jost, HRH Prince Philip, Duncan Dowson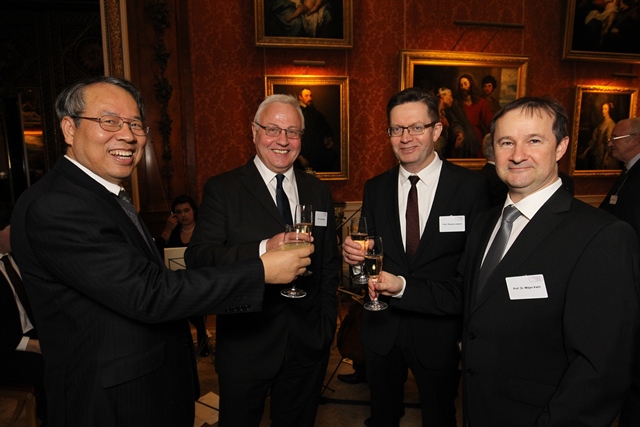 Jianbin Luo, Hugh Spikes, Roland Larsson, Mitjan Kalin