International conference POLYTRIB
The International conference PolyTrib addresses the tribological challenges of polymer materials.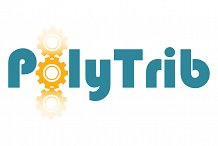 PolyTrib conference takes place every two years and addresses the tribological challenges of polymer materials. The conference aims to summarize the state of the art research activities in the field with specific focus on the needs and demands in the industrial sector. One of the key goals of Polytrib is to bring together and connect scientists from academia and industry to make a greater impact of polymer tribology in sustainable engineering.
POLYTRIB 2022
Since 2014, PolyTrib conference has taken place every two years in Slovenia. From this year on, the PolyTrib conference will take place alternatively between Slovenia and Sweden every two years.
After a break in 2020 due to Covid-19 pandemics, the 4th international conference on polymer tribology, PolyTrib 2022 will take place in Stockholm, Sweden on 5th-6th December 2022, co-chaired by Prof. Mitjan Kalin and Prof. Nazanin Emami.
For registration and abstract submission please visit the conference website: www.ltu.se/research/subjects/Maskinelement/Konferenser/POLYTRIB-2022.
If you have any question or need further information please contact us through polytrib2022@mailbox.ltu.se.
We are looking forward to seeing you all in the beautiful winter wonderland Stockholm in early December 2022. There will be plenty of winter festivals and Christmas market around the city during that time
Past conferences
POLYTRIB 2018 - 3rd International conference on Polymer Tribology
Portorož, Slovenia, 24th-25ᵗʰ September 2018
POLYTRIB 2016 - 2nd International conference on Polymer Tribology
Ljubljana, Slovenia, 13ᵗʰ-14ᵗʰ September 2016
POLYTRIB 2014 - 1st International conference on Polymer Tribology
Bled, Slovenia, 11ᵗʰ-12ᵗʰ September 2014